Maike Rodriguez, PE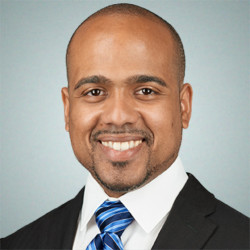 Vice President of Operations - New York and New Jersey
INGENUITY Experience. Maike Rodriguez has nearly 20 years of transportation experience and is a licensed professional engineer in New York and New Jersey. He has managed and designed transportation projects from preliminary through final design and construction for the PANYNJ, NYCDDC, NYCEDC, NYCT, MTA, and NYC Parks.  His experience includes highway/roadway design, stormwater management, drainage design and hydraulic analysis, and site design.
Education. Maike earned a bachelor's degree in Civil Engineering from Fairleigh Dickinson University of New Jersey.
Involvement in Community. Maike proudly led the design of a project that brought a major professional sports team to the heart of Brooklyn, resulting in thousands of affordable housing units and well-paying jobs for the community.